Wytek Direct is a Wholesale & Retail Computer & Electronic Parts and Associated Product Sales.
Computer Sales Custom Build and Computer Repair,Virus/Malware Removal & Data Recovery.
Computer Hardware, Software, Components & Accessories.
Internet & Network Routers, Switches, Access Points & Extenders.
Network Cards, Wireless Cards, USB Network Cards & Associated Products.
Audio, Video Converters, Extenders & Baluns.
Audio, Video, PC and Network Cables, Custom Cables & Bulk Wire.
Satellite & TV Products, Accesories, Cables & Wire.
Led's, Led Bulbs, Led Panels, Led Strips and Solar Panels.
We Custom Build Computers and Repair all Brands.
Serving our Customers Since 1989.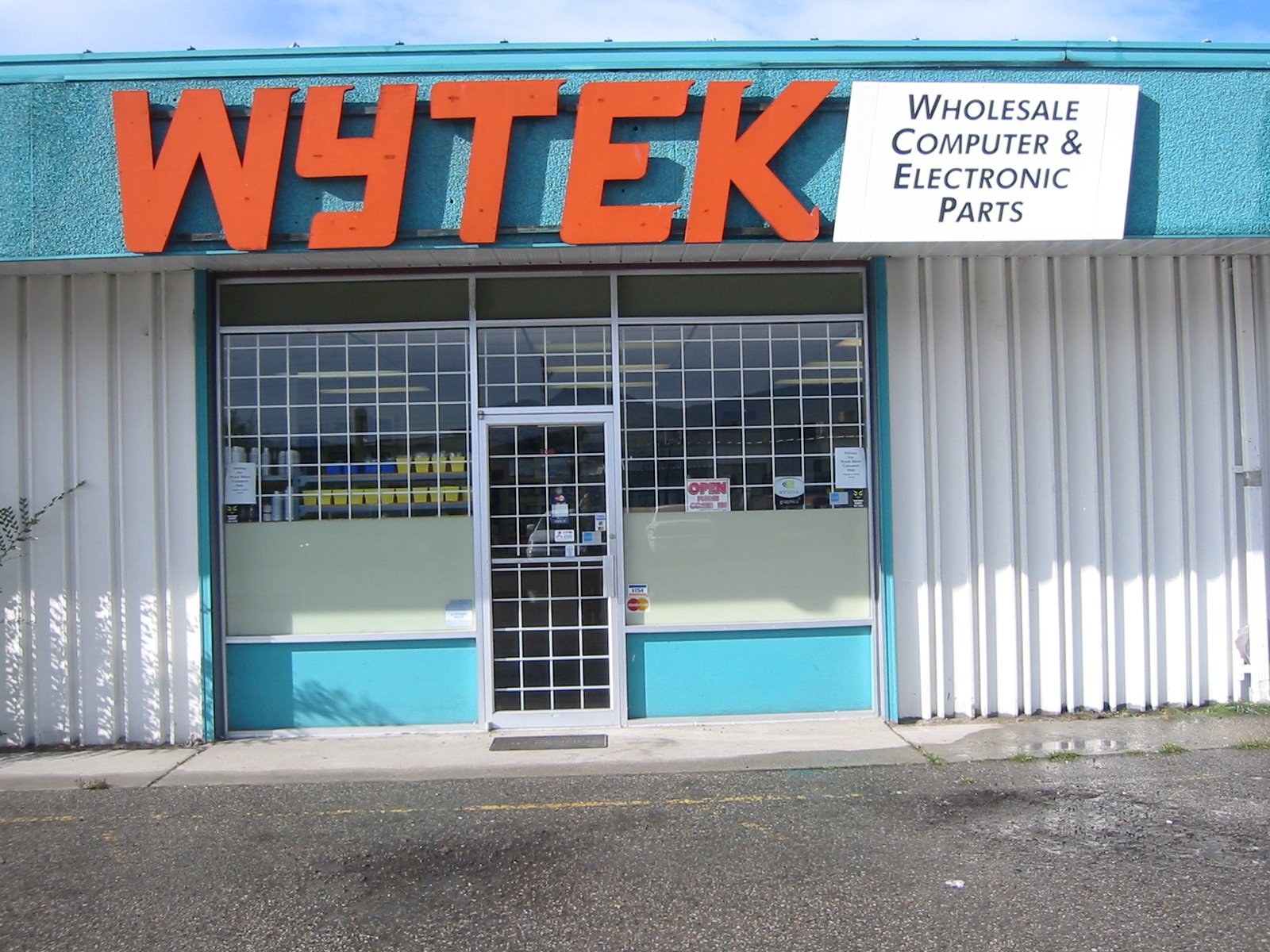 Our Location:
Wytek Direct
Unit #136-1735 Dolphin Avenue
Kelowna, BC V1Y 8A6 Canada
email:

Phone: (250) 861-1989
Store Hours: Pacific Standard Time
Monday to Friday 8:30 AM to 5:00 PM
Saturday 10:00 AM to 2:00 PM
Closed on Sunday
Closed Holidays, Dates and Times Posted
Wytek Specializes In:
Audio - Video - Satellite - TV Product Sales.
Computer Sales - Custom Built Computers.
Computer Parts & Products.
Computer Repair.
Electronic Parts - Capacitors, Diodes, Fuses, Potentiometers and Resistors.
Industrial Bulk Batteries - Home & Security.
Wires, Cables, Adapters and Connectors.
Related Tools and Accessories.